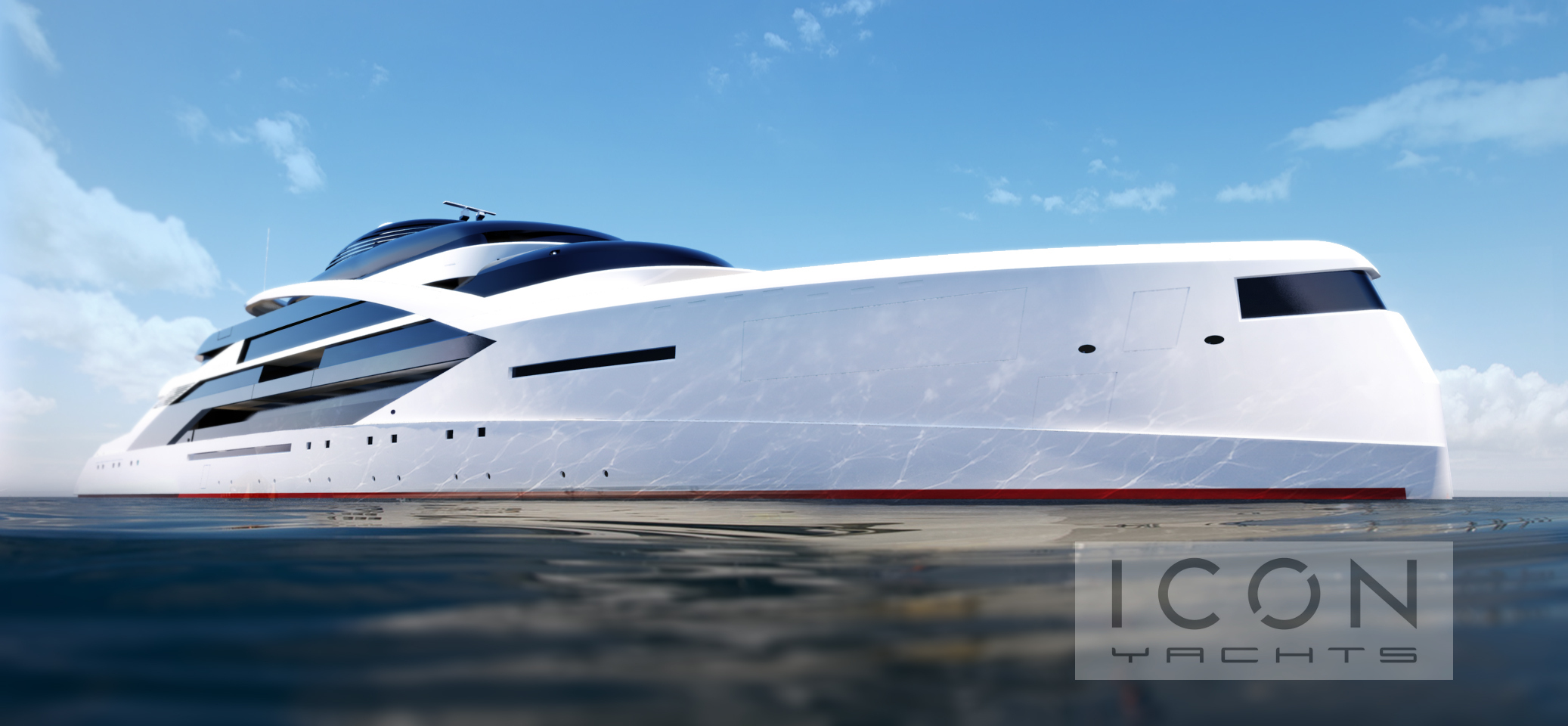 ICON Yachts 475ft
The ICON 475ft is a MegaYacht for the ages. The design is scaleable within a 125m-150m range without altering her styling proportions.
ICON Yachts of the Netherlands, have partnered with SABDES on the design previously know in media as Project 'X' by including her in their select range of New build Concepts. The design is fully customisable to any owners wishes.
Icon Yachts are the perfect partners to realise Project X as they have the drive to excel in building bigger, better and sooner.
Shortlisted in the International Yacht and Aviation Awards 2014, SABDES's largest Megayacht design to date has the smoothest and most alluring exterior styling ever conceived for this scale of Yacht. All contained within a cab-forward stance.
Working alongside ICON Yachts, this unique project offers an extraordinary opportunity to create one of the worlds greatest yachts.
Visit: www.iconyachts.eu
... an alluring design from every angle.
The design can have a float-in-dock to suit a 20m boat, or options for a beach club
Online news links: