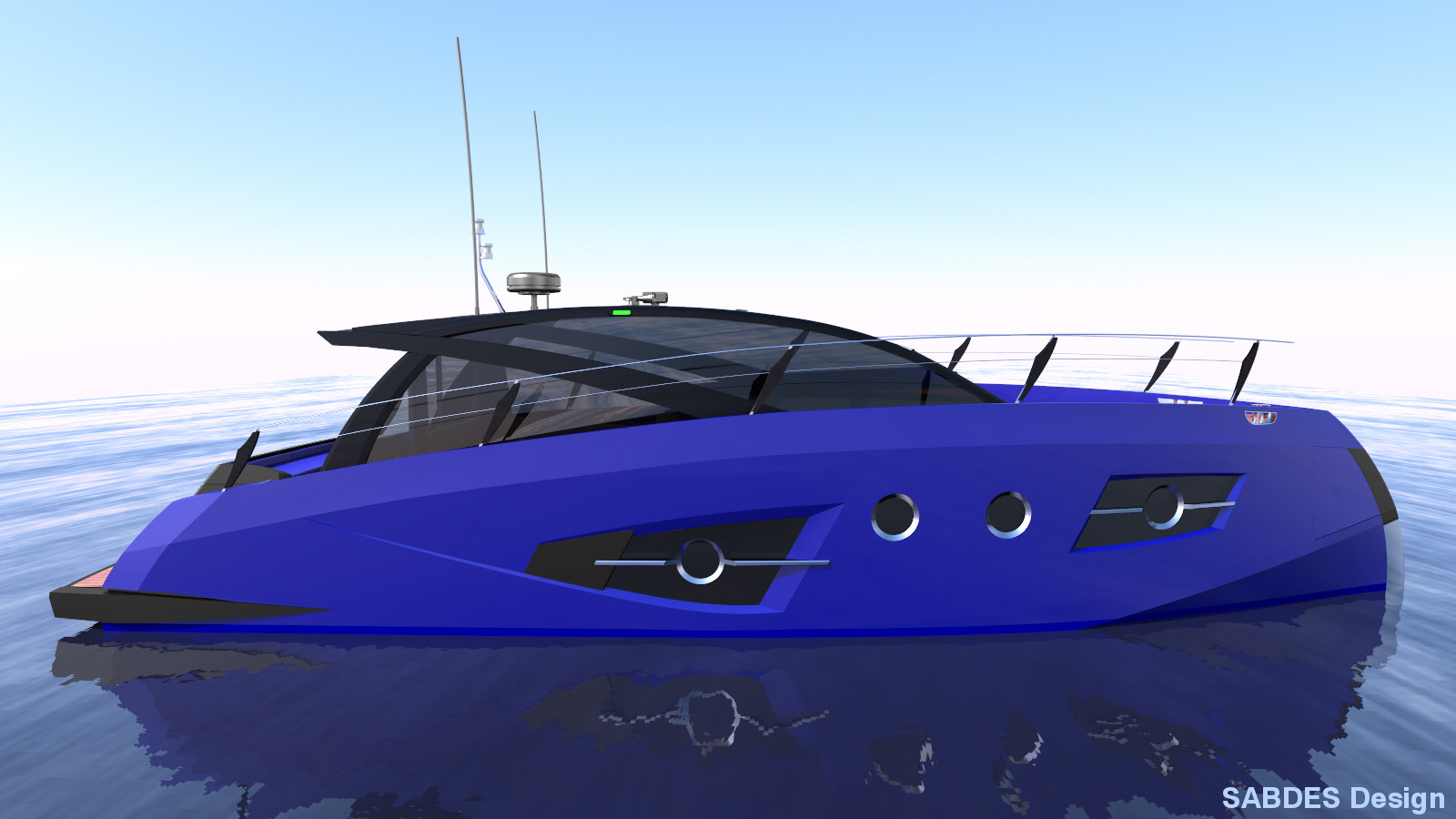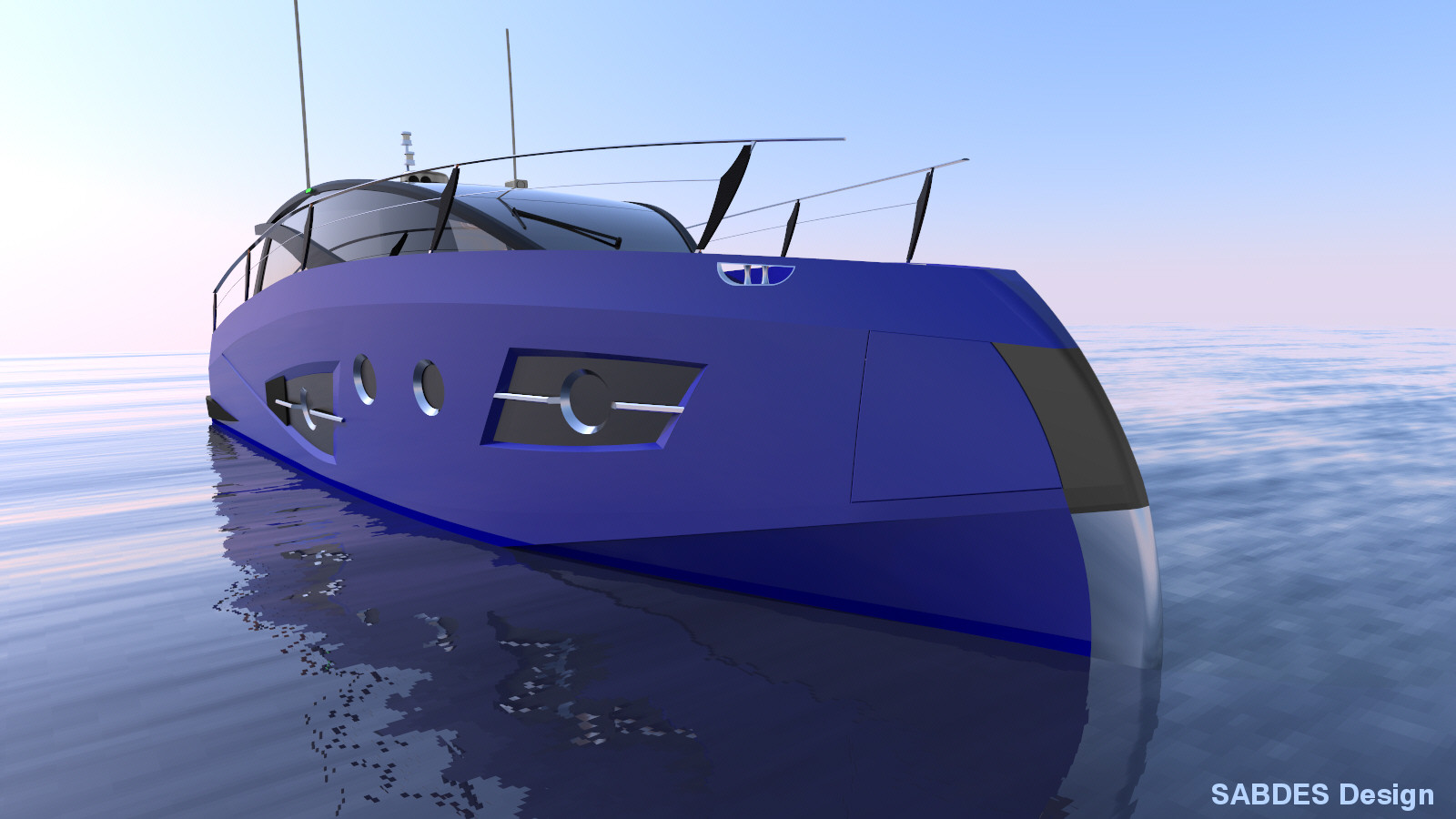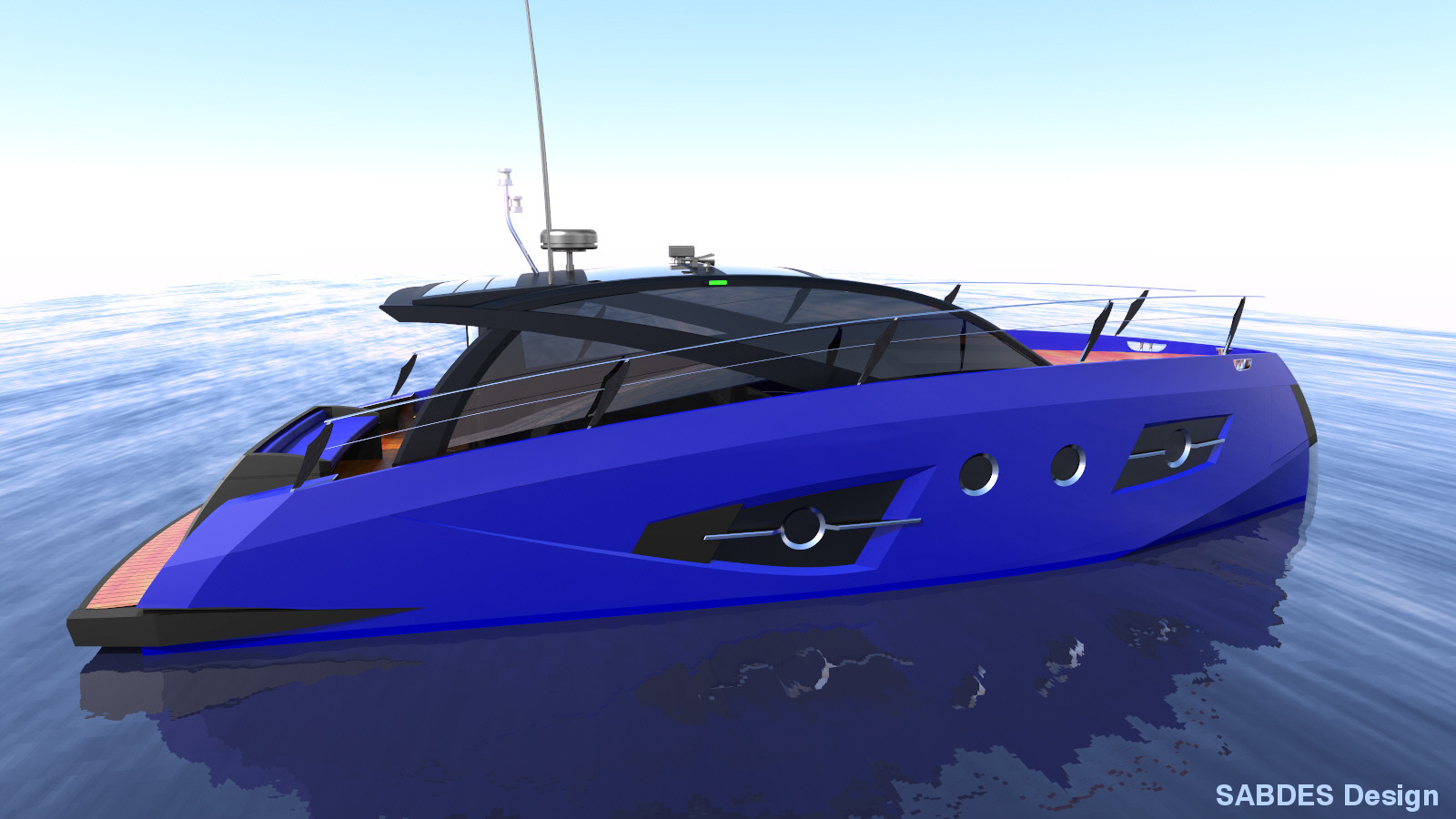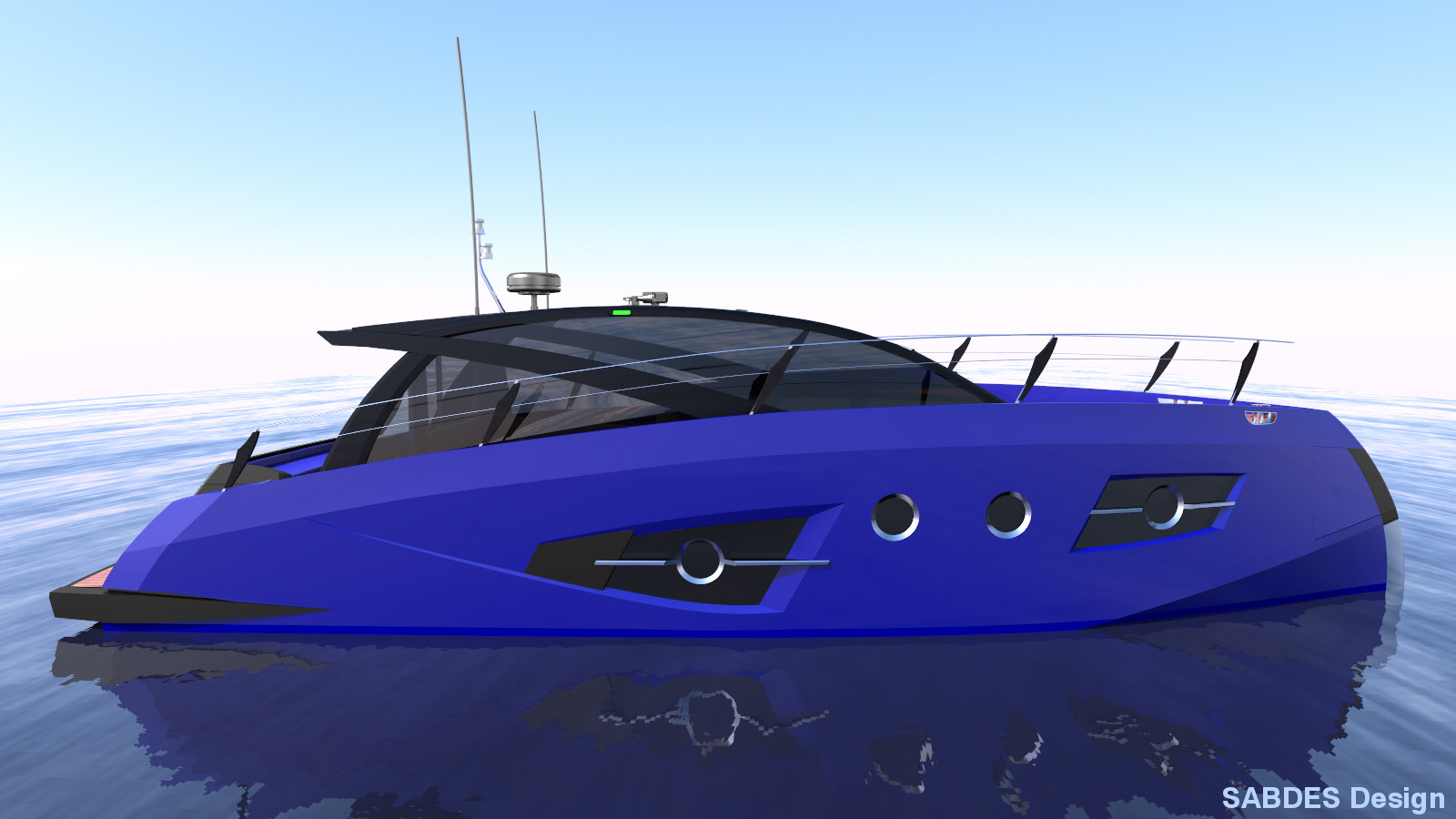 12 meter Axebow Sportyacht
She's a scale down from our larger Superyacht designs but SABDES applied the same fresh thinking approach to create a unique 12 meter Axebow Sportyacht with twin IPS drives.
Our 12m Axebow Sportyacht concept marked our entry point into SABDES designing client products for the luxury boat market. The internal design surprises with it's spaciousness; with twin full-headroom staterooms each with en-suites. An upper saloon, and lower galley complete the small apartment feel. The SABDES 12m design has a solar panel cabin top providing plenty collection of free energy from the sun. Her exterior styling is an inspiring design.