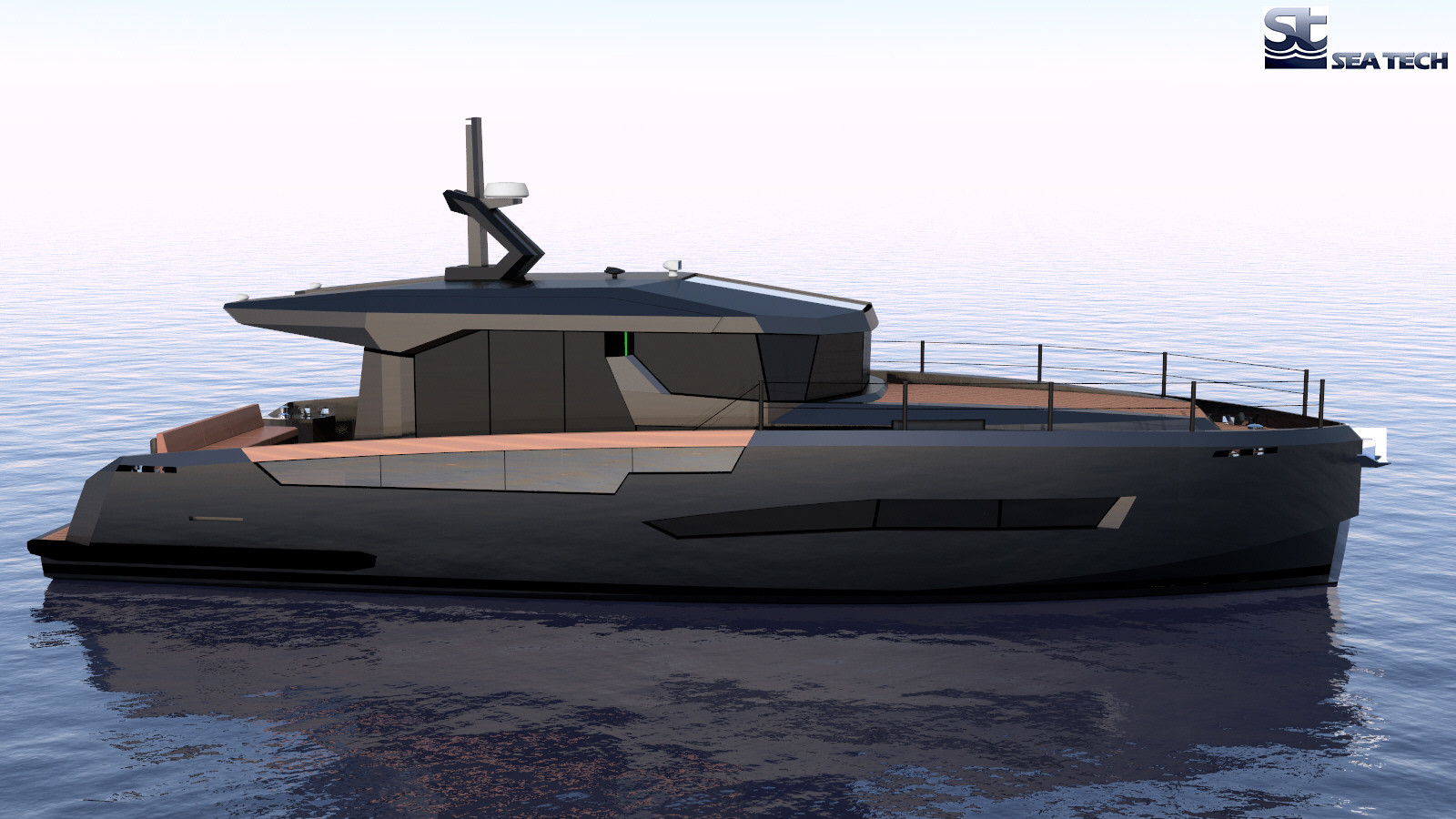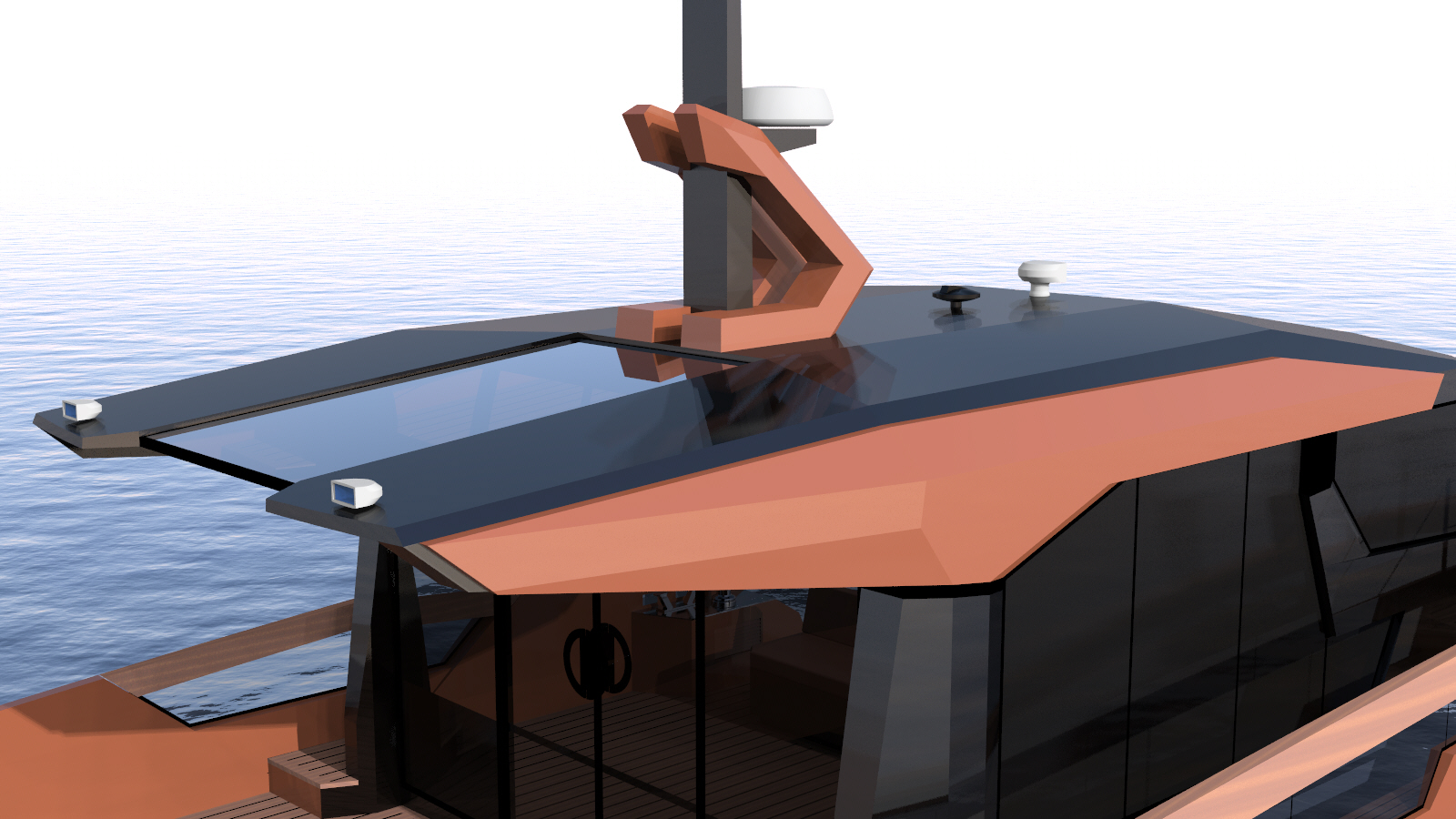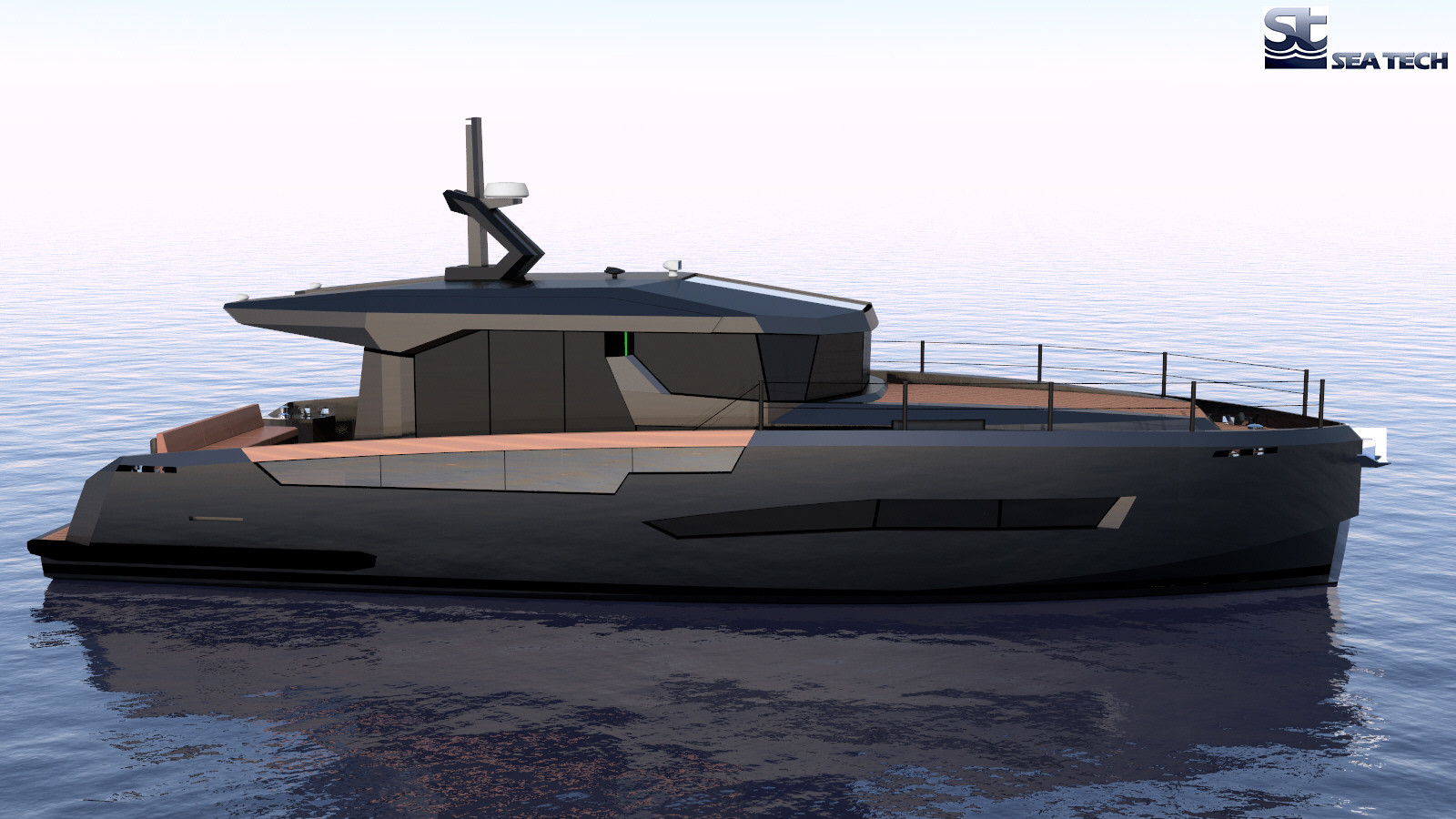 SEA TECH 15m Motorboat
Working with our client SEA TECH, a design engineering & Naval Architect company, SABDES Design have performed the concept and Exterior Styling for this very exciting 15 meter Motorboat project, based on a Fast Displacement Hull Form (FDHF).
Taking styling cues from our larger Superyacht creations, SABDES have carefully crafted a soft, militaristic style, Motorboat, capable of long voyages and up to 25 knot top speed. The boat can be built in both Steel (slower version) and in Aluminium (faster version). From the point of view of design, the difference is only in the material of the hull and in the engine power.
Her looks reflect strength, and give hint to her luxurious interior; With twin lower Staterooms, and a large main saloon opening onto her cockpit, she gives a proper connection to the sea from every cabin.
For more information on our engineering partner, please visit; SEA TECH